The Devils is one of Fantasia 2010's most awaited screening. Like Kuroneko, it's one of those film history screenings that sharply appeal to my film studies background. The first show having been sold out, an encore was added to the schedule to meet demand. Mitch Davis, Fantasia's co-programmer, claims it's one of the most beautiful films he's ever seen. The legend goes that this film was considered so extreme in its time that it was banned in North America and never distributed on home video here. In the countries where it was distributed, it was so heavily edited that uncut versions are rare.
The British director, Ken Russell, is present at the screening. A friend of mine mentions he was also present for the screening of the torture horror discovery, A Serbian Film (Srdjan Spasojevic, 2010), shown this year at Fantasia where, when he was asked what he thought of the film, answered he thought it was very disturbing. That from a director who's known for his shocking films. A Serbian Film has caused some commotion this year; in a festival known for extremes, this Serbian offering has aroused strong emotions from its audience. I'm not sure I'm ready to see it, and although I used to devour horror, they don't make these films as intelligently as they used to. Truthfully, I've noticed that horror films affect me more as I age, and I comprehend (and anticipate) my own death. I don't know if I'll ever see A Serbian Film, but the dialogue around it is interesting.
Mitch Davis introduces the film by talking technical specs. It was impossible for the festival to find a film print of The Devils that the distributor, Warner Home Video, would approve. Instead, they were supplied with a video copy, which they decided to use since the movie is virtually unseen in North America. One of the things film school has taught me is the richness of film projection compared to video. Although casual spectators rarely notice, choosing one technology over the other changes one's relationship to the film, his emotional involvement; it subtly changes the viewing experience. I'm disappointed about the video print we're about to see but, in the end, when a film is enjoyable, it transcends the technical limitations of its projection. As an example, I once saw L'emmerdeur (Edouard Molinaro, 1973) at the Quebec cinematheque, shown on a film print so old it had reddened and was profusely scratched. Twenty minutes into the movie, I couldn't notice any of its technical flaws anymore.
The Devils has the same effect. Based on the true story of a Catholic priest who was accused of possession and devilish acts for political reasons, it emphasizes the folly of blind religious faith and how it is used to control the masses. Oliver Reed is fantastic as Father Grandier, the flawed priest whose charisma and sexual promiscuity led to his downfall. Vanessa Redgrave shines as the hump-afflicted, sexually repressed nun who starts the devil hunt, to the benefit of political and religious authorities who see Father Grandier as an obstacle to the assertion of their power on the town of Loudun. The movie is steeped into the aesthetics of violent British films of that era like If… (Lindsay Anderson, 1968) and A Clockwork Orange (Stanley Kubrick, 1971), as well as sexually explicit films like Caligula (Tinto Brass, 1979). Their style is in total reaction to the subdued, understated films of the previous era like the slow-burning The Browning Version (Anthony Asquith, 1951). The Devils is tame by modern standards, but it doesn't lose any of its interest because of its age, a testament to its relevance.
With its topical subject matter, its mesmerizing theatricality and its position in film history, The Devils deserves a much broader audience than it has received since its release.
More info on IMDB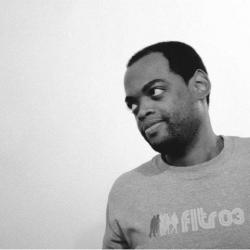 Eric Lafalaise mostly communicates by writing and telling stories. He is a contributing writer to the Kinoreal film blog, a producer for Red Brand Studios, an artist, a photographer, a tech freak, and an all-around (left-right) brain nut.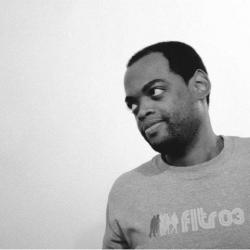 Latest posts by Eric Lafalaise
(see all)