I almost missed my showing of Accident, hanging out on Saint-Laurent with a group of friends. Concordia's Hall Theater is full to capacity, no surprise seeing the popularity of Hong Kong films in Montreal for the last 15 years. Although, mirroring the recent production drop in Hong Kong, their distribution in North American movie theatres has dwindled, the energy is still here, the public always open to new offerings from the island. This is my second Hong Kong film this year, after Ip Man 2, and I have a few more to watch before I'm through.
Produced by Milky Way, Johnny To's production company, one of Hong Kong's best director-producer, his company adopting an efficient production chain-inspired quality-centric approach to its business, the movie starts out well enough to pique my curiosity. A team of Chinese assassins, whose specialty is to disguise their hits as accidents, are hired for a routine contract. But, not everything goes according to plan and their leader Ho suspects that their accident may not be one. In the scenes where we see the assassins painstakingly map out the "accident'", the movie is at its best. However, it soon devolves into a psychological thriller, too simplistic a whodunit, where the director tries to dazzle us with his technical mastery and film knowledge, with allusions to everything from Lang's M to Coppola's The Conversation with Hitchcock for good measure. By the time a convoluted Deus Ex Machina, a sudden eclipse, occurs at the denouement, I've already mentally checked out for a while, and I'm elaborating an exit strategy to get back to Saint-Laurent and my friends as fast as possible.
As soon as the screen switches to credits, I leap out of my seat towards the exit, noticing the generalized air of confusion and disappointment of the crowd. On my way out, a woman bursts out in applause, turns to her company to praise the movie. "It was pretty good," she remarks at her skeptic companion, manifestly disavowing her false statement as it leaves her lips. That's when I understand the full extent of Accident's obtuse pretension and eagerly look forward to the other Hong Kong showings to cleanse my film pallet.
More info on IMDB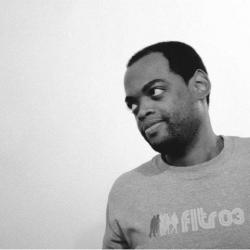 Eric Lafalaise mostly communicates by writing and telling stories. He is a contributing writer to the Kinoreal film blog, a producer for Red Brand Studios, an artist, a photographer, a tech freak, and an all-around (left-right) brain nut.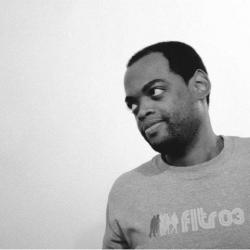 Latest posts by Eric Lafalaise
(see all)