WHAT IT IS: An ex-stand-up comedian, now a big comedy star, learns that he has a rare form of leukemia and enlists the aid of a young comedian to return to the stand-up scene.
HOW IT IS: A collaboration between Hollywood's premier comedy director and one of its most well-known comedy mainstays brings great points and comes with great expectations. In general, Apatow lives up to them and succeeds in his exploration of stand-up and the general qualities of its artisans. His direction is poised and appropriate, greatly helped by the incredible talent of legendary Director of Photography Janusz Kaminski.
Adam Sandler is phenomenal, distancing himself again from his on-screen persona in this movie to adopt a more human one. It's interesting to see him in other people's movies, like Punch-Drunk Love, Spanglish or Reign on Me, where he never hesitates to show vulnerability and depth that are absent from his movies. He is an intelligent in the choice of his roles, much like Bill Murray before him.
The cast, populated by Apatow regulars, is perfect and the myriad of guest stars (Paul Reiser, Eminem, Ray Romano) liven up the movie's dark subject matter. Eric Bana is a welcome addition as Sandler's would-be rival, and their fight scene is clever in the way it plays with our perception of Sandler on-screen.
Although a tad too long, Funny People is funny, touching and rings true, even through all its comic exaggeration.
IF YOU LIKE: Stand-up comedy, Punchline, The Comedian, 40 Year-Old Virgin, Knocked Up.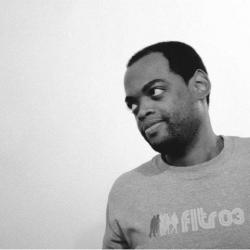 Eric Lafalaise mostly communicates by writing and telling stories. He is a contributing writer to the Kinoreal film blog, a producer for Red Brand Studios, an artist, a photographer, a tech freak, and an all-around (left-right) brain nut.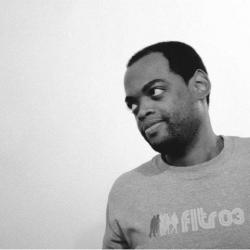 Latest posts by Eric Lafalaise
(see all)