My next film, Wai Ka-fai's Written By, is an esoteric look at grief and loss, adrift in levels of reality. Wai Kai Fai is known among Hong Kong directors, having authored several notable films like Running on Karma (2003) and Love on a Diet (2001). He's also Johnny To's partner in the Milky Way production company, creating some of the most interesting films to come out of Hong Kong in recent years.
After losing his whole family in an accident, a blind writer keeps his loved ones alive by writing them an afterlife. Similarly, his grown-up daughter, confronted by the loss of her family, writes an afterlife for her blind father torn by the death of his family. In his use of esoteric imagery, Written By closely resembles What Dreams May Come (Vincent Ward, 1998) but, like that film, Written By feels counterfeit, a pointless display of new-age philosophy as well as an insipid exercise in (screen) writing. Ching Wan Lau, who was phenomenal in Mad Detective (Johnny To & Wai Ka-fai, 2007), shines as the grief-stricken blind father in this tale, playing the part with rare conviction. Although interesting in the way it plays with levels of reality and narrative, the movie's plot is senseless, losing all coherence as it ventures further and further into the realm of the afterlife.
Written By is an unfortunate failure. However, esoteric films rarely evolve past the sheer silliness of their subject matter.
More info on IMDB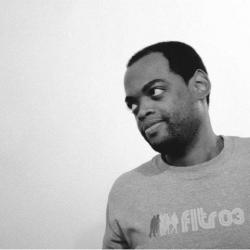 Eric Lafalaise mostly communicates by writing and telling stories. He is a contributing writer to the Kinoreal film blog, a producer for Red Brand Studios, an artist, a photographer, a tech freak, and an all-around (left-right) brain nut.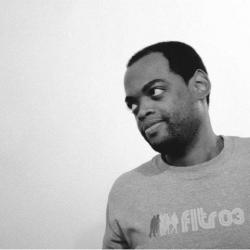 Latest posts by Eric Lafalaise
(see all)