WHAT IT IS: Operating a local pawn-shop, Tae-shik, a quiet man with a mysterious past, reluctantly befriends his neighbour's young daughter, So-mi, the young girl left to her own devices by her crack-head mother. When the mother is killed in the aftermath of a drug deal gone badly and So-mi is abducted, Tae-shik will stop at nothing to save her.
HOW IT IS: The Man from Nowhere comes to us with quite a bit of hype: number one movie at the box office in Korea for 2010, beating out Inception (Christopher Nolan, 2010); 6+ million tickets sold; and a starring vehicle for star and pretty boy Won Bin after the critically acclaimed Mother (Bong Joon-ho, 2009). But now, I can honestly say that The Man from Nowhere is worth every bit of that hype.
It's easy to catch other (American) influences in Jeong-beom's movie, from the early half of Man on Fire (Tony Scott, 2004) on Tae-shik and So-mi's relationship to action movies like The Bourne Identity (Doug Liman, 2002) and Under Siege (Andrew Davis, 1992), as well as Hong Kong action sequences. There's a dazzling long shot in which, to escape capture by the police, Tae-shik jumps out of a giant window into the street below, tightly followed by the camera. There's also an exhilarating scene in a closed room, reminiscent of the climax in Oldboy (Park Chan-wook, 2003) where Tae-shik fights what looks to be a dozen armed men and a glorious knife fight, one of the best I've seen in cinema, maybe even surpassing Segal and Jones' scene in Under Siege.
However, what sets The Man from Nowhere apart from the rest of the action fare we usually get to experience here is its Korean touches: the contrast between high art and low art; the shifts between crude comedic characters and tragic ones, between extreme gore and tenderness; the emphasis on style and camera movement; the unpredictable plot; the bittersweet ending, and so on. The screenplay is phenomenal, using character to advance the plot instead of the usual other way around. The directing is solid, kinetic, full of innovations and interesting ideas. The characters are distinct, naturally uncompromising, which creates some intriguing dilemmas between them.
As my first film of 2011, The Man from Nowhere is a godsend, one I hope heralds an exciting new year in cinema and erases the abysmal year that was 2010 from memory. This movie is definitely one of the best action vehicle I've ever seen, one that I highly recommend.
More info on IMDB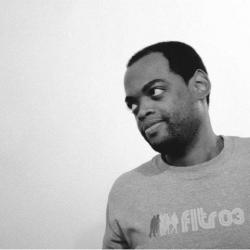 Eric Lafalaise mostly communicates by writing and telling stories. He is a contributing writer to the Kinoreal film blog, a producer for Red Brand Studios, an artist, a photographer, a tech freak, and an all-around (left-right) brain nut.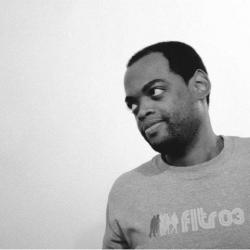 Latest posts by Eric Lafalaise
(see all)