WHAT IT IS: Tom Ludlow, a veteran L.A.P.D. police officer, never hesitates to venture outside the law in the pursuit of Los Angeles's most reviled criminals, getting the job done at any cost. Caught in a shootout during which his estranged ex-partner is killed, his investigation of the incident will uncover a dangerous web of deceit and corruption that spans the whole city and implicates the L.A.P.D. as well as high-ranking city officials.
HOW IT IS: An unrealistic story set in the gritty sections of L.A., Street Kings, with the strength of its narrative and its direction, manages to sublimate its faults into character flaws. And this movie has a lot of character.
Keanu Reeves is perfectly cast as the detached, widowed, corrupt but righteous Tom Ludlow who relentlessly climbs the ladder of corruption to its bitter end. Reeves shows here a mysterious charisma which, coupled with his sharp expression and a controlled mannerism, presents a menacing professionalism, like a boogeyman with a badge. Forest Whitaker is up to great form, effortlessly showing the brash, unrestrained nature of Captain Jack Wander.
The cinematography is dark and hot, painting the city with gothic character. Ayer's direction is organic and classic, rarely emphasizing the use of stylish elements. But the gem of the movie's crown has to be its screenplay, which grabs a hold of the spectator and guides him through the dense plot to the film's organic conclusion. James Ellroy and Kurt Wimmer's dialogues are superb, impressing the characters' motivations easily as much as positioning Street Kings in the film noir genre.
Flashy, dark and violent, Street Kings is a welcomed guilty pleasure.
IF YOU LIKED: Bad Lieutenant, L.A. Confidential, Internal Affairs.
More info on IMDB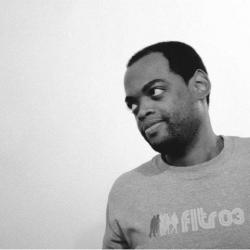 Eric Lafalaise mostly communicates by writing and telling stories. He is a contributing writer to the Kinoreal film blog, a producer for Red Brand Studios, an artist, a photographer, a tech freak, and an all-around (left-right) brain nut.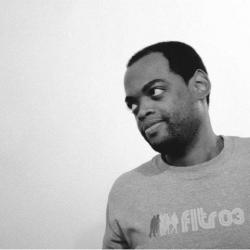 Latest posts by Eric Lafalaise
(see all)