I've been excited about Black Panther from the moment I heard about it. Anything that involves Our Lady Lupita (you know her as Lupita Nyong'o) get me psyched. I adore Lupita—and the fact that she can actually spit some bars is icing on a fine cake.
If you follow me on Facebook, you know that I'm obsessed with the movie and its reception. We often hear that movies with an African-American lead or with a predominantly black cast aren't worth the investment because their box-office potential is limited. Well, they were wrong! Black Panther is a record-breaking release. Not only people are showing up to the theatres, they are also showing out! Why are we so extra with this movie?
The predominantly black cast
Danai Gurira is one of my favourite people in the industry right now. She is fabulous as Michonne in the television series The Walking Dead. She's also the playwright of Eclipsed, the first play with an all-black and female creative cast and team to premiere on Broadway.
Do I really need to explain why I love Angela Basset? In my opinion, the scene in which Bernadine Harris (Waiting to Exhale, 1995) burns her cheating husband's belonging is one of the most iconic scenes in movie history. Plus, she has so many iconic roles: Tina Turner in What's Love Got to Do with It (Brian Gibson, 1993); Dr. Betty Shabazz in Malcolm X (Spike Lee, 1992) and Panther (Mario Van Peebles, 1995).
And then there are the boys
Michael B. Jordan is bae. I absolutely adored him in Fruitvale Station (Ryan Coogler, 2013). Chadwick Boseman is bae as well. He played James Brown beautifully in Get on Up(Tate Taylor, 2014). Daniel Kuluuya, seen in Get Out (Jordan Peele, 2017) made me believe that the Sunken Place exists, and confirms his talents here. As one of the best, Forest Whitaker doesn't need any introduction. I will only remind you of his award-winning performance as the dictator Idi Amin in The Last King of Scotland (Kevin Macdonald, 2006).
The director
Ryan Coogler has been on my radar since I saw Fruitvale Station. That movie stayed with me. The story is told in a very simple and compelling way. I shed tears of rage throughout Oscar Grant's ordeal. I didn't like his Creed (Coogler, 2015). The storyline fell flat, in my opinion. But now, thanks to Black Panther, I'm willing to give it another watch.
The storyline
A friend, who shall not be named, has tried to get me into comics. He failed miserably. I wished he had succeeded. How could I go through my life without knowing about the Dora Milaje? I mean, a group of fierce women warriors I can wholeheartedly accept. And why didn't I know about T'Challa and Shuri before the movie's hype?
When the first trailer dropped, I couldn't stop watching it. February 16 couldn't arrive fast enough. I was willing to skip Christmas to get to February. And this says a lot since: 1) I love Christmas, and I start singing carols in the summer; 2) I live in Canada, and I dread the month of February (it's often the coldest).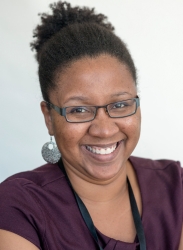 Yves-Marie Exumé is a travel blogger for Pieds Poudrés. She hails from Port-au-Prince, but currently lives in the Ottawa-Gatineau region. She's a foodie, a bookworm and a film aficionado who spends way too much time in museums and in front of the TV. She loves shoes, photography and everything Haiti.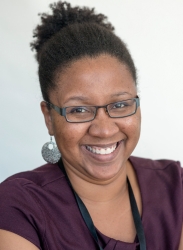 Latest posts by Yves-Marie Exumé
(see all)