#WakandaForever
Black Panther isn't your typical superhero movie. The black characters aren't mere sidekicks; instead, they run the show. Wakanda is a celebration of African culture, a dialogue between Africa and its diaspora, and provides a glimpse at a world where men and women walk side by side as equals.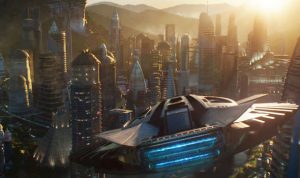 Wakandans speak English with an accent that is not American. Some people have said that it took them a minute to adapt to the accent. I didn't. The actors' diction was impeccable. Their accent provided a necessary authenticity. It served as a clear demarcation between Wakandans and outsiders.
I liked that the costumes were inspired by different regions and tribes on the continent. You may be wondering how likely it is for a single country be that diverse—Wakanda is home to five tribes. Actually, it is very likely. For example, Nigeria has hundreds of ethnic groups. The choice to portray as much African culture as possible feels deliberate. The result is fabulous outfits that have me thinking about planning a Wakanda wedding for my 20th wedding anniversary.
The movie passes the Bechdel test—with flying colours. The female characters are phenomenal. They are strong and opinionated characters. They are spies, techies, generals, lovers, mothers, and sisters. They are standing next to the men in their lives, never behind them. They live according to their own values, never those of their significant others. There doesn't seem to be arranged marriages in Wakanda. Otherwise, Nakia wouldn't be talking about becoming a queen "if that was what [she] wanted". Furthermore, no one seems to be concerned about Shuri's betrothal. She lives her life, engineering designs and new technology. Compare her life to the common idea of a princess life that most movies or television series convey. Also, did you notice how Okoye told W'Kabi that he'd always come second to Wakanda? When, I did, I almost fell off my chair.
Isolationism, colonialism and other —isms
One of my favourite lines is the movie was Shuri's quip: "Don't scare me like that, colonizer!"
But she said it to the wrong person. In my opinion, Killmonger is the colonizer. He waltz into Wakanda as though he owns the place. To be fair, his father was a Wakandan prince. But still, Erik needs to calm all the way down. Not only does he challenge T'Challa, he also challenges the Wakandan way of life. The first person he kills on Wakandan soil is Zuri the shaman, a religious leader and counsel to the king. His first decision as king is to burn all the heart-shaped herb. Erik Killmonger enters Wakanda with his heart full of hate and his head full of dreams. He dismisses religion and burns tradition. If these aren't colonizer moves, I don't know what is.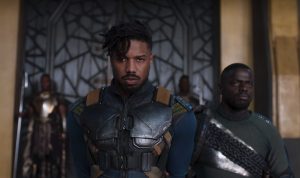 Even though he is a problematic character, Killmonger adequately voiced some of the concerns I had. How does Wakanda witness the slave trade and remain silent? How do they choose to isolate themselves from the world while watching the world self-destruct? How did all the past Black Panthers sleep at night? Don't get me wrong, I fully understand the concept of self-preservation. But at the expense of so many others, I don't know…
Now, if T'Challa wasn't so busy freezing each time he sets his eyes on Nakia, maybe he would have heard what she's been saying for a while. I bet you this is what they broke up over. Nakia was probably tired of his "let's stick to our way" attitude. I got tired of it real quick myself.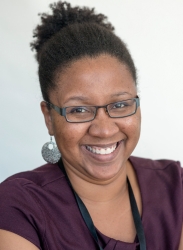 Yves-Marie Exumé is a travel blogger for Pieds Poudrés. She hails from Port-au-Prince, but currently lives in the Ottawa-Gatineau region. She's a foodie, a bookworm and a film aficionado who spends way too much time in museums and in front of the TV. She loves shoes, photography and everything Haiti.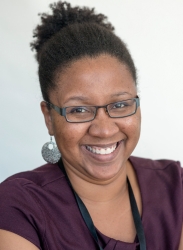 Latest posts by Yves-Marie Exumé
(see all)