Unimpressed by Ip Man: The Legend is Born trailer, the film didn't make it into my preliminary list of ten films for the Fantasia Festival therefore, mere hours before the showing, cutting it close to showtime, I quickly decide on a secondary list of ten films for the festival, bringing my total up to twenty films so far. Once I buy the tickets through the Admissions network, I have to hurry to the box office to make sure I print all my tickets before showtime.
I meet my brother in the line for Ip Man, stretching up to Sherbrooke Street. I've been trying to get my family and friends to accompany me to Fantasia, and it's been an uphill battle. Now that the Festival is getting more mainstream creds, interest has increased, even if it hasn't translated into familiar moviegoers around me during my Fantasia screenings. My little brother has been open to accompanying me to Asian action flick, the first one this year being the unfortunate Detective Dee and the Mystery of the Phantom Flame, our chaotic introduction to the festival's wuxia selection.
In that regard, I'm a little apprehensive about this Ip Man: it comes with a few underwhelming reviews; unlike the first Ip Man, it wasn't lauded at the Hong Kong Film awards; Donnie Yen has gracefully exited, leaving Yu-hang To to replace him as a young Ip Man; the director of the previous films, Wilson Yip, has relinquished the reins to a new director, Herman Yau; the film is a prequel, effectively rebooting the franchise (oh how I hate prequels-sequels-reboots). So, this movie has a lot going against it as my brother and I scan the Hall Theater for adequate seating.
Once the movie starts, past its cheesy introduction, with Sammo Hung as Ip Man's dying Wing Chun kung fu master, the third Ip Man actually became quite engrossing. Closer to the excitement, fun and emotional pull of the first film, Ip Man: The Legend is Born never pretends it's the same movie and, instead, builds its own wuxia trail while borrowing from popular Asian film storylines. To closely imitates Donnie Yen, linking his performance to the previous films, sure, but also trailblazing further by infusing his own persona, body language, style and attitude into the character. His Ip Man looks as wise and dangerous as previously yet it's still a magnificent illusion; as a young incarnation, he's reckless and impetuous, pretentious and egotistic, in a sense guilty of all of youth's sins, but in all the while, in the subtle performance, we notice the leadership abilities, the "master of kung fu" qualities that will lead him to become a world-respected figure.
Apart from a few out-of-left-field plot twists, Ip Man: The Legend is Born garners attention and holds it. To's kung fu is brutal but controlled, different from Donnie Yen's graceful style, and closer to the real Wing Chun, a style he's said to practise in real life. The fight scenes are savage and imaginative, yet managing to feel more elegant and poetic than in the previous movies. The storyline is close to several historical wuxia, certainly akin to the first movie's plot, with the Japanese as the main villains. But it jumps ahead of other Hong Kong franchises and anticipates the gravitas of local collaborators, having Chinese-raised Japanese spies in sharp internal conflict, torn between duty and patriotism.
Ip Man: The Legend is Born is close to a pitch-perfect mainstream action film. Yu-hag To, Donnie Yen's replacement, not only proves that he has the acting chops to shoulder the franchise from now on, but also, from his innocuous appearance and mysterious glare to his fluid kung fu, emerges as a rising star in Hong Kong cinema.
More info on IMDB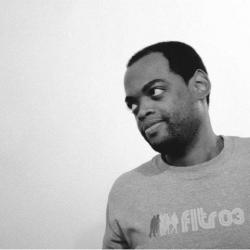 Eric Lafalaise mostly communicates by writing and telling stories. He is a contributing writer to the Kinoreal film blog, a producer for Red Brand Studios, an artist, a photographer, a tech freak, and an all-around (left-right) brain nut.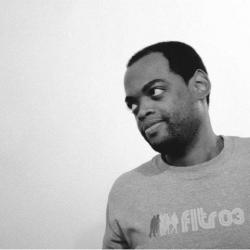 Latest posts by Eric Lafalaise
(see all)